Parking during the congress is possible in the hotel garage. For congress participants, the parking fee is 15,00 Eur for up to 10 hours per day. Each additional hour is 2,50 Eur. When leaving, the parking ticket must be validated and the parking fee paid at the hotel reception. When paying, please, mention that you are a congress participant, otherwise a price of 2,50 Eur/hour will be charged.
Parking for accommodated guests is 25,00 Eur/24 hours.
Prices valid till 12 September 2019
110,00 Eur/night – 1 person including breakfast + city fee of 1,70/person/night
120,00 Eur/night – 2 persons including breakfast + city fee of 1,70/person/night
When making a reservation, please use the password: Videoonkochirurgia
Check-in from 15:00
Check-out till 12:00
Bratislava – beauty on the Danube
Bratislava is the capital of the Slovak Republic and is the largest city in Slovakia with more than 450,000 inhabitants. It is one of Europe's youngest metropolises and is still developing dynamically. Contemporary Bratislava offers a wide range of cultural activities, entertainment, as well as sports and recreational activities in the city or in the vicinity. It is a popular destination for culture lovers as well as good food and wine grown in the nearby Little Carpathians.
The main landmarks of the city include Bratislava Castle, which towers the Danube river. From the courtyard there is a wonderful view of a large part of Bratislava. The gardens around the castle are suitable for walking and relaxing after a busy day.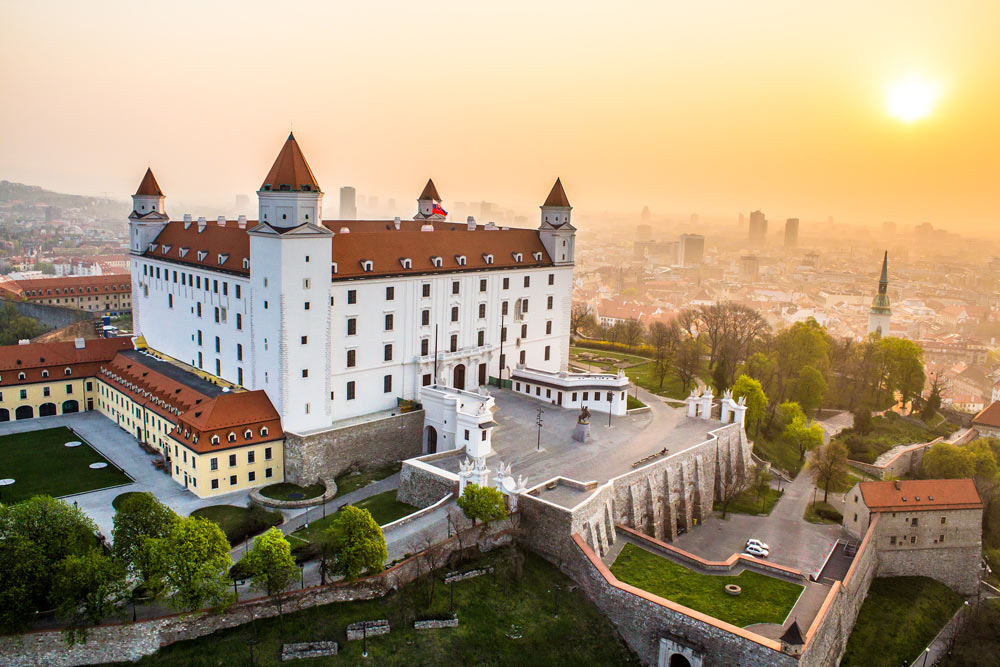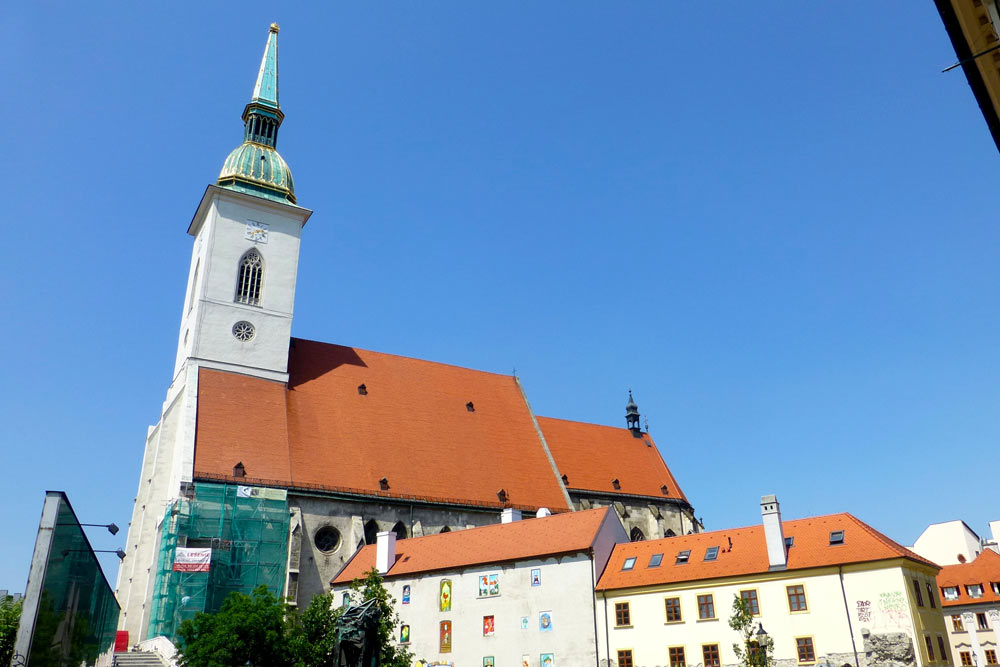 Near the castle stands the St. Martin's Cathedral, the coronation cathedral of the Austro-Hungarian monarchs. It is an unmistakable historic landmark of Bratislava, located within easy reach of the ancient winding streets in the historic city center. Lovers of history and sacred art should not miss the opportunity to see this cathedral not only from outside but also from inside.
Michael's Gate is the only existing gateway from the four original gates to the Old Town of Bratislava. It is through this gate that people enter the heart of the city continuously since the 14th century. An exceptional part of the original Bratislava fortification is also a gem of several building styles. The ascent to the tower provides a wonderful circular view of Bratislava and its surroundings. There are plenty of great restaurants, cafés and bars near the tower.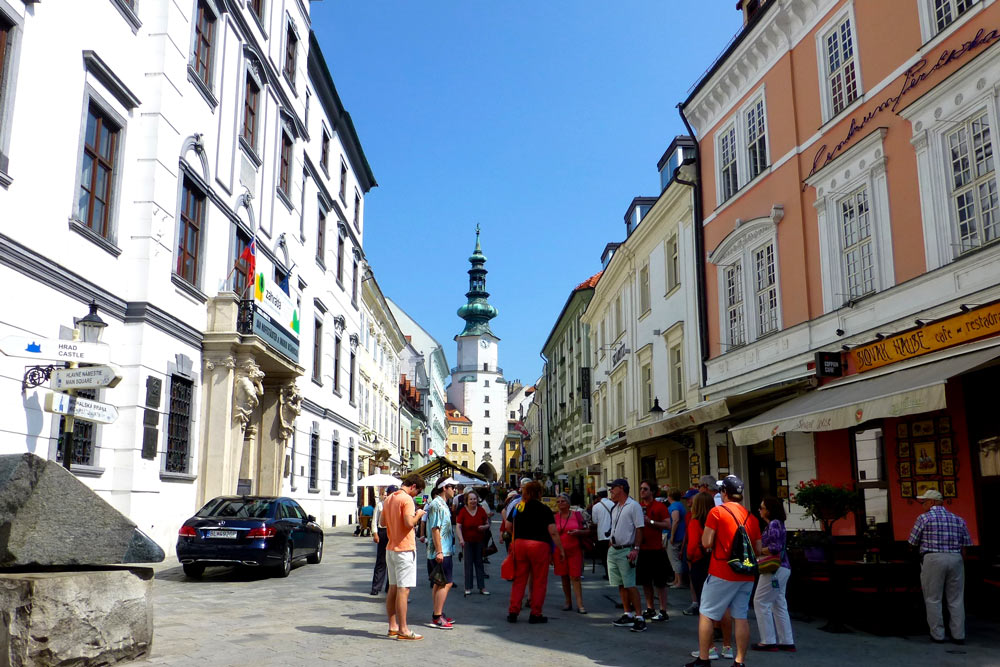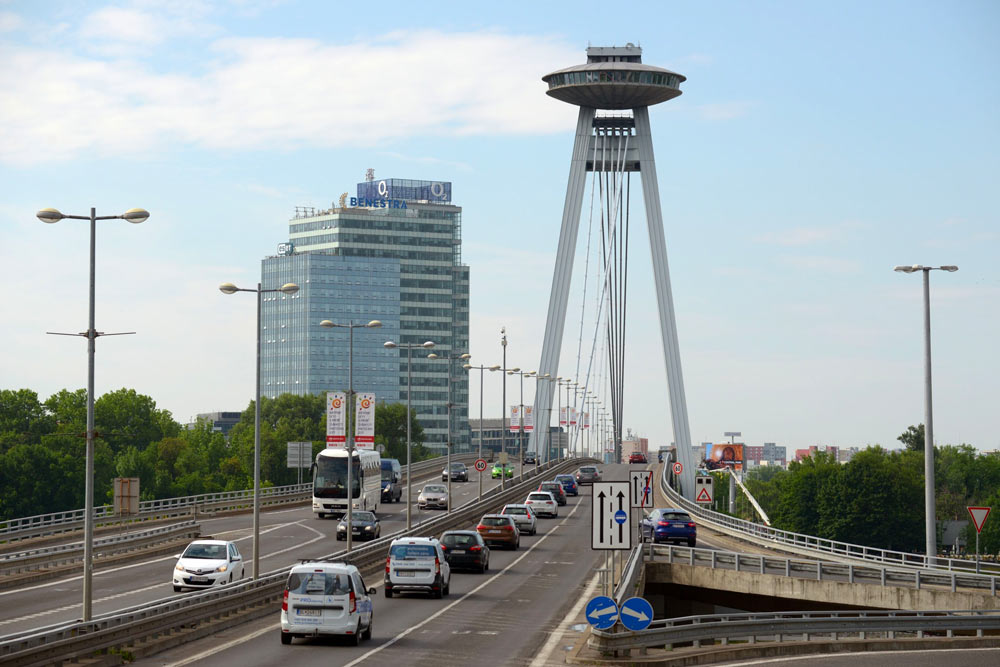 Observation tower, bar and restaurant. All this includes one of the symbols of Bratislava – the SNP bridge with the UFO observation tower. 95 meters above the surface of the Danube you can enjoy an interesting menu with friendly service. Above the restaurant there is a viewing terrace with an amazing panorama of Bratislava.